Expansion of online presence substanzcheck.com
Substanzmedia GmbH commissioned Marketing Factory with the technical and content-related expansion of the already existing online presence. The first step was to define the various target groups and their individual needs. The further optimization measures were then aligned with these findings.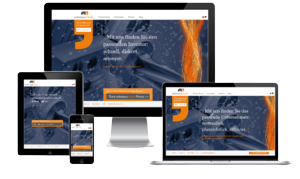 | | |
| --- | --- |
| Client | Substanzmedia GmbH |
| Project duration | 2016–2019 |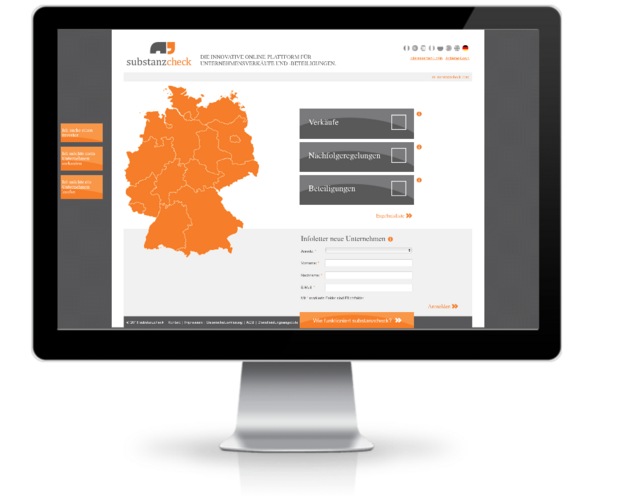 Further technical development of the Substanzcheck portal
The Substanzcheck portal formed the heart of the company. The TYPO3-based platform enables the digitalization of processes in the sale of companies, as well as a simple, targeted search for investments and succession arrangements.
We implemented the following measures to optimize the processes:
Optimization of the output of the results carousel to improve usability.
Differentiation of the search options to enable more targeted search queries and improve the quality of the search results.
Integration of different contact and information options for all relevant target groups.
Implementation of a process for sending individual, personalized infoletters.
In order to submit offers to prospective buyers that were as accurate as possible, the company data records had to be effectively filtered in a faceted manner. The search technology from ke_search was used for this purpose. In the TYPO3 backend, convenient input masks were required for entering the detailed company data, which were constantly expanded.
The frontend was based on the Bootstrap framework, which was extended with some interactive plugins - such as a coverflow carousel (based on owlcarousel), so that it reacted dynamically to the filtering of the data sets. During operation, the plugin had to be extended several times in order to be able to further clearly display the growing dataset.
One challenge from a data protection perspective was the different rights groups for the registered users, which were implemented using sf_register, among others. Depending on the progress of the negotiations, the providers were able to make further confidential company data accessible to the interested party in the database.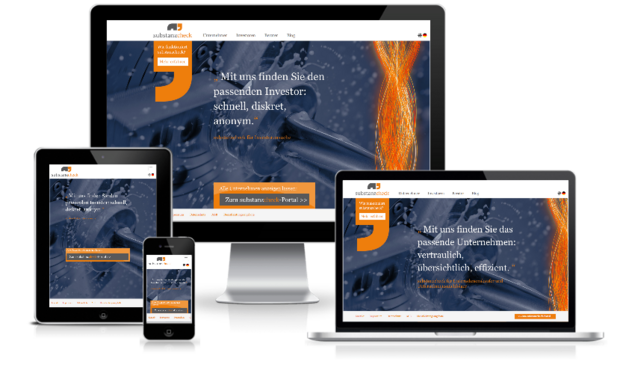 Expansion of online presence substanzcheck.com
The online presence substanzcheck.com serves as a source of information for those interested in the Substanzcheck portal. Here, visitors can find all important content about the company as well as about the processes involved in a company purchase or sale, a search for investments or a succession plan.
In this aspect, Marketing Factory primarily took over the content expansion, as well as SEO optimization of the entire site. For optimal targeting, an English language version was also created and set up to make the content accessible to international visitors.