Our management is backed by a strong team of project managers, developers and system administrators who deal with clients' projects and the latest developments and trends on a daily basis. In order to raise our internal collaboration to a new level and to be able to optimally support our clients and their projects, we have divided ourselves into self-organized, cross-functional teams that are firmly assigned to the clients.
Beyond that, Marketing Factory is united as a team, a team that has grown together as a community beyond the everyday projects.
What sets Marketing Factory apart?
Complexity, specialisation and individuality
We love challenges. Our broad portfolio of services and our experience enable us to successfully realise a wide range of customer requirements and projects every day.
Three teams – one community
We value our time together. Especially the espressos we share after our lunch break, and our after-work get-togethers.
We rely on partnership
Good cooperation in our team and our client relationships is important to us. We regard ourselves as your equal partner and we face the digital challenges of the market together with you.
Community Work
We are committed to our customers' projects, but are also actively engaged in community work for different systems, industry events, as well as other events and partnerships.
Our certification
We guarantee stability and innovation through the continuous training of our employees. Of course, we also draw on strong partnerships and have built an active network over the years.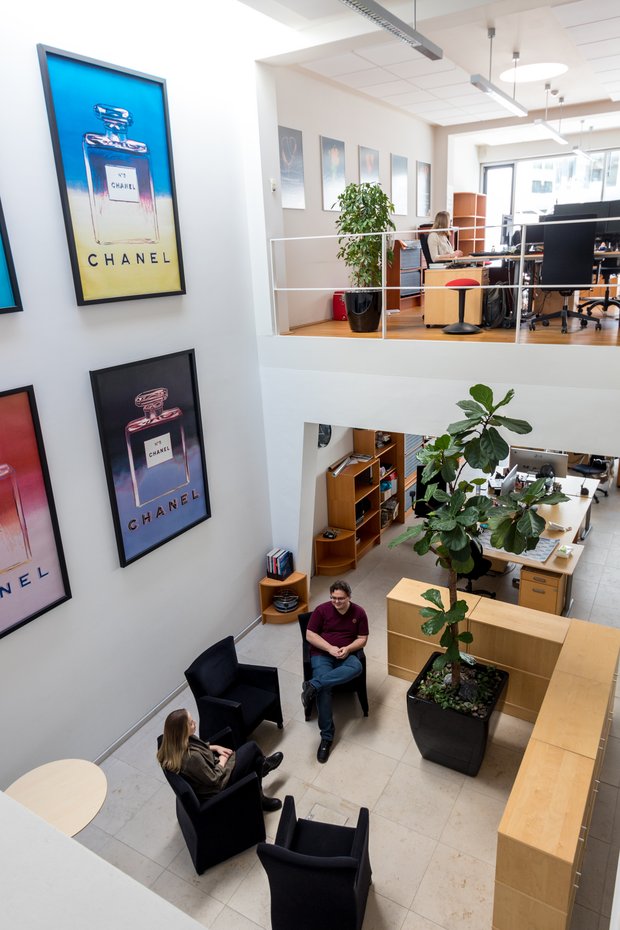 As a full-service digital agency, we are shaped by the diversity of our work. While our focus is on TYPO3 and Shopware we have a broad tech stack to offer, which enables us to respond to your individual project requests. We are also actively involved and engaged in various communities.
Our agile team works on a wide range of customer projects in our spacious, modern office in the city centre of Düsseldorf: From traditional corporate websites to high-turnover online shops – we will design and develop the right solution to meet your requirements. See for yourself and take a look at our current projects.
Our portfolio of services covers all aspects of the digital sector – as you would expect from a full-service digital agency: We will support you from the initial concept and analysis phases through development right through to the continuous support and optimisation of your online presence. Discover our full portfolio of services here.